About the Artist
Sharon (Shari) Cannon is a California native and Utah resident. She earned a Masters Degree in Art Ed at BYU with emphasis in studio art. She has studied art at BYU, Snow College, U of U, University of Wisconsin, and from talented artists in California, Wisconsin, Illinois, Utah, Nevada, and New Zealand.

She taught art at Orem Jr. High for many years and now teaches adult classes in Highland, American Fork, and St. George, Utah. Her paintings are of things she loves: beaches from Baja to New Zealand, landscapes, children and animals. Her current art heros are Carl Purcell, Timothy Clark, David Lobenberg, Roland Lee, and J.K. Reed. Some of her Art History heroes are John Singer Sargent, Winslow Homer, Caravaggio, Murillo, da Vinci and, of course, Michelangelo.

She says her favorite painting is "the next one" and believes she is constantly learning. Enjoy the site.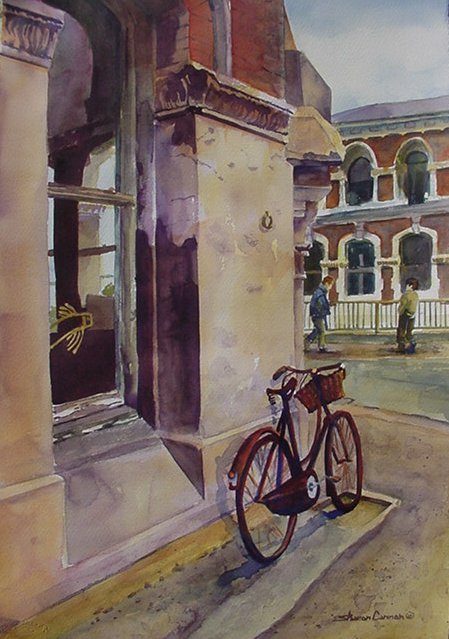 Waiting at Lyttelton Bookshop
© 2016 Sharon R. Cannon. All Rights Reserved